Mr. Edmund (Ted) Silenieks
Ted Silenieks worked at Forensic Science SA in Adelaide, South Australia for close to 35 years and was the Evidence Recovery Coordinator for the Biology Section at FSSA, retiring from that role in August 2019 to undertake forensic consultancy, research and teaching. At FSSA, Ted supervised a team of 12 staff and oversaw all evidence examinations, recovery of evidence and coordinated the Bloodstain Pattern Analysis Group at FSSA. Ted has a diverse range of forensic experience having worked in a multi-disciplined General Forensic Science team, Forensic Serology, Forensic Biology, Forensic Toxicology, Bloodstain Pattern Analysis and Evidence Recovery. He is proficient in textile damage analysis and is widely regarded as one of Australia's leading Evidence Recovery experts. His experience includes working on the infamous Snowtown or the "Bodies in the Barrels" serial homicide case involving the torture and murder of 12 individuals, during which he examined over 350 exhibits identifying more than 500 physical and biological sub-samples linking the victims to each other, to the suspects or to the different crime scenes.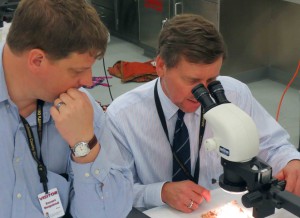 Ted holds a Bachelor of Applied Science – Forensic Investigation from the Canberra Institute of Technology. In 2004, he instigated the first Australian National Institute of Forensic Science (NIFS) Evidence Recovery Workshop and contributed significantly to the second workshop run in 2008. In 2010, Ted was invited to participate in a NIFS project team tasked with developing Australian Evidence Collection Standards. He has developed and delivered various specialised training courses and lectures on physical and biological evidence recovery principals to forensic scientists and crime scene investigators in South Australia, Western Australia, Australian Capital Territory and Queensland. He has coordinated and supervised many research and development projects, resulting in over forty principal or co-author presentations at international Forensic Symposiums.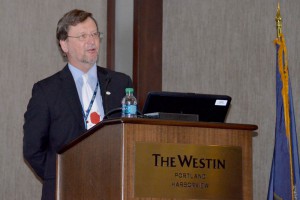 Ted has been actively involved in the bloodstain pattern analysis (BPA) discipline within Australia, and internationally. He served as the Vice President for Region VI (Oceanic-Asean Region) of the International Association of Bloodstain Pattern Analysts between 2014 and 2015. He was an active member of the Australian NIFS Scientific Working Group on BPA and is an invited affiliate member of the NIST Organization of Scientific Area Committees (OSAC) Bloodstain Pattern Analysis Sub-committee. The National Institute of Standards and Technology (NIST) is an agency of the U.S. Department of Commerce.
Ted developed and coordinated the first Laboratory Based (Fabrics) BPA training course in 2009. This course evolved into the 80 Hour Advanced Fabrics Based BPA training course, aimed at developing advanced skills and  knowledge in the examination and interpretation of bloodstained clothing and other textiles, which has been taught in Australia, Europe, South Africa, Asia, United States and Canada.